Female Comcast Cable Technicians
Have You Ever Seen a Female Cable Technician?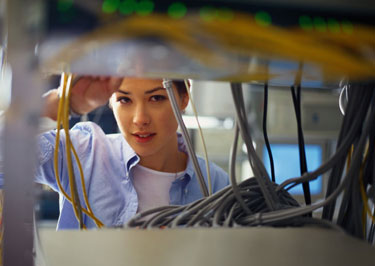 Yesterday morning, PetSugar had cable installed in her new digs. Afterward, she told me about her experience and disclosed that her Comcast cable technician was a woman. You know me — I'm all about sisters doin' it for themselves but for as many times as I've had Comcast employees in my apartment, I've never once had a woman install my cable. I admit that I was a bit surprised. Sure, it's a well-known fact that the number of men outnumber women in the tech industry, but I never thought twice about tech service jobs like cable installers. Did I just perpetuate a double standard by always thinking that my cable guy would be . . . well, a guy?
Tell me — have you ever had a female cable technician?