Filter Gmail Spam
12 Days of Geek Tips: Keep Gmail Clutter-Free
Alas, the shopping season is upon us, and retailers are out in full email force. Seems like every day in December has yet another irresistible deal or discount in store! To keep on top of email from friends, colleagues, and loved ones, use these Gmail pro tips to get clutter-free.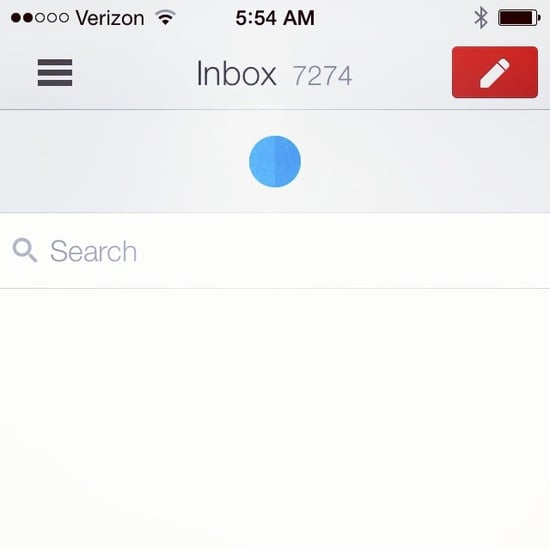 Use tabs — Gmail did users a solid this year by introducing Tabs to the platform, which organizes messages into five different smart tabs: Primary (the email you actually want to read), Social, Promotions, Forums, and Updates. A quick visit to your account's settings menu will let you enable this Gmail setting.
Mass unsubscribe — Want to get rid of those newsletters for good? Type "unsubscribe" into the search box, and you'll probably find every deal, discount, and event email notification you've ever signed up for. You can also select all (but make sure to click "select all conversations that match this search" too) to banish historic newsletters from your inbox for good.
Set up filters — Is a big-box retailer sending too many emails? If you don't want to see those emails show up in your inbox but would like to keep on receiving them (just in case): Select the message > More > Filter messages like these > Create filter with this search (you can add other keywords or filter out only messages with attachments, too) > Select Skip the Inbox (Archive It) and Apply the label (create a new label with the name of the company). Alternatively, you can set up emails from select friends and family to skip the inbox and be filtered into special labels.
Use Gmail shortcuts — For quick inbox management, utilize hotkeys to speed up the process. When in inbox view, pressing k goes to a newer conversation and j goes to an older conversation. Once an email is selected, type # to move to trash or e to archive. To save messages for later reading/sorting, use s to star a conversation, + to mark as important, or l to open the labels menu.