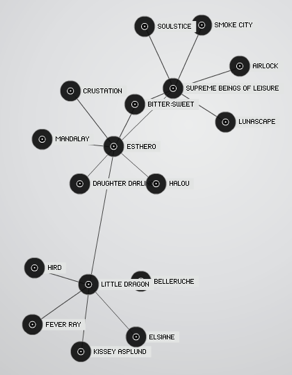 If you aren't in music discovery overload just yet, then check out TuneGlue — a site that expands your musical knowledge base by the artists you already know. I put the name of my current favorite, Little Dragon, in the search box, then clicked on the icon to expand and show me artists I may like as well. Like Pandora's music suggestion service, TuneGlue gives you, well, the glue to piece your musical life together.
Do you have some interesting tips or content that you'd like to share with your fellow geeks? Head on over to the GeekSugar Community and get to blogging! Find out how to get started when you
.
We have plenty of ways for you to participate in the community. For example:
To get started, just create a PopSugar Account or log in to your account. Then join the group of your choice and get to blogging! And you never know, it could be featured on GeekSugar! Here's a detailed guide to posting questions or posts to groups if you are new to the PopSugar Community.