Find Streaming Movies and TV
M-GO — Your New One-Stop Site For Streaming Entertainment
Doing the "Which Streaming Service Can I Watch My Favorite Movie On?" routine has gotten tired — we want one place to find entertainment options rather than the app-to-app hopscotch that is Friday movie night. Enter M-GO, a new pay-as-you-go streaming media service that wants to be your homepage for movie and TV content.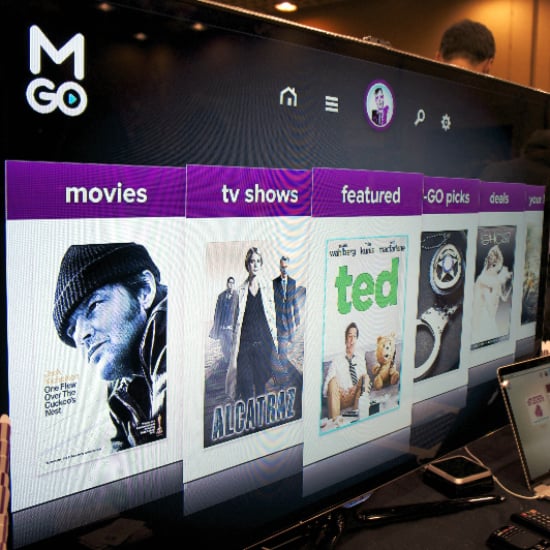 Currently accessible on Chrome, Internet Explorer, Safari, and Firefox browsers, as well as many streaming players and Blu-ray players, M-GO will also be preloaded on 2013 RCA, LG, Samsung, and Vizio smart TVs, with gaming console integrations and mobile apps coming soon.
How it works: Search the M-GO library for your movie or TV show of choice, then opt to rent (many films are $3, and the company hopes to have many titles on day of digital release) or purchase (around $14) the title. Should the program not be available for viewing through M-GO, it'll direct users to the external services where the movie or TV episode is available including Netflix, iTunes, and Hulu Plus.
Created in a partnership with DreamWorks and Technicolor, M-GO has major Hollywood backing, with licensing agreements with key studios including Warner Bros., 20th Century Fox, Paramount, Sony Pictures, NBCUniveral, and Relativity Media. See ya, streaming media maze of 2012, not that we'll miss you.
Photo: Nicole Nguyen