Firefox 5 Features
Looking Forward to Firefox 5: What's in Store?
Mozilla may have just released Firefox 4 to the masses last week, but the company isn't about to rest on its laurels: there's already news about what's coming up in the next version of the web browser. New features are being added in order to stand out in a competitive market, and here are a few sweet ones to look forward to: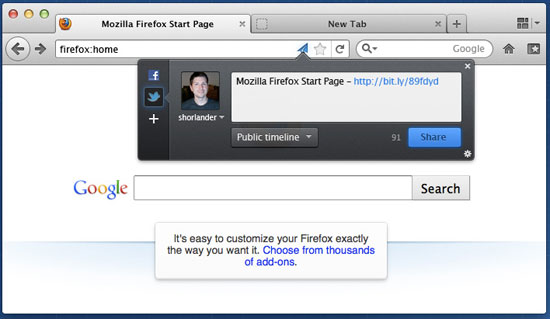 Social sharing — You'll be able to share what you're reading right from your browser bar, which makes Facebooking finds super easy.
Identity managers — This will allow you to stay signed in to your favorite websites, and log in with multiple accounts.
PDF previews — Check out downloadable PDFs right in your browser before downloading.
Tabs — Currently being tested is the ability to move groups of tabs at once.
Task bar web apps — If you have a Facebook web app, you will be able to view your news feed, updates, messages, and events from a drop-down in your task bar.
Does this news get you excited for Firefox 5?