Firefox Phone
Mozilla Launches First Firefox OS Phones
Mozilla, maker of Firefox, the not-for-profit browser with a conscience, launched its first Firefox OS smartphones today, the Alcatel One Touch Fire and the ZTE Open. The Open debuts first and will cost $90 when it hits shelves in Spain.
The web-based mobile operating system was developed with the intention of providing an affordable Internet-enabled phone ($100 or less) to low-income markets. For many, the Firefox OS devices will be the first smartphone they purchase.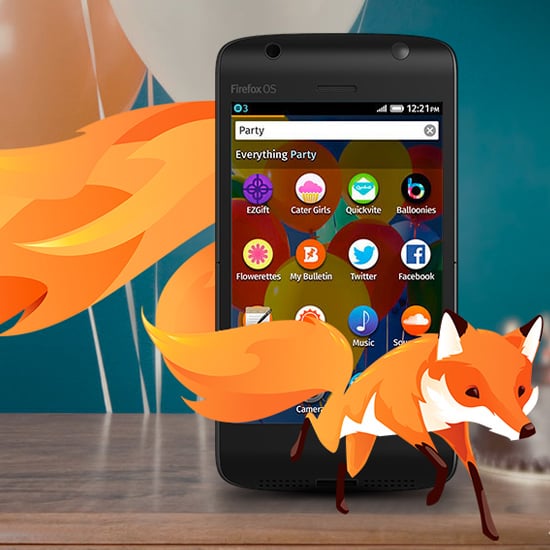 In May, we met with VP of Firefox Engineering Johnathan Nightingale, who told us that Mozilla wants to open the web for the two billion people around the world who aren't online yet.
Firefox OS first made waves when it was introduced at the 2013 Mobile World Congress in February. The operating system is based entirely on Open Web standards, and apps for Firefox OS are developed as an HTML5 application.
At today's press event, Firefox OS product lead Chris Lee showed off the phone's social integration with Facebook and Twitter, the HERE maps app by Nokia, tab functionality in the Firefox mobile browser, and the Firefox OS apps marketplace. It's clear that the phone was built for social-media-savvy customers. The camera has built-in editing tools for cropping, exposure, borders, and simple filters.
The feature that caught our eye was "Adaptive App Search," which shows results as apps instead of webpages. For example, searching "sushi" will yield Yelp for nearby sushi restaurants, OpenTable for reservations, and the Food Network apps for homemade sushi recipes.
Both Firefox-powered phones will launch in Europe — and Mozilla can't say if the devices will ever come to the US. Firefox OS is intended for global consumers in emerging markets, with the smartphones arriving in Spain, then Venezuela, Colombia, and Poland later this month.