First- and Second-Generation iPhones Soon Unsupported by Apple
Would You Buy a Phone That Wasn't Supported?
Included in the iPhone OS 4.0 announcement was the fact that upgraded software would only be available to customers with the iPhone 3GS — not iPhone 3G or original iPhone users. The older models just couldn't handle all of the OS 4.0 functionality, including multitasking. Additionally, Apple CEO Steve Jobs explained that Apple would no longer be supporting first- and second-generation iPhones.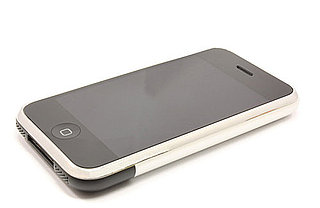 While first-gen iPhones are no longer sold in stores, some estimates say that one-third of these (and second-gen) phones are still in use. That means there are nearly 2 million iPhones that will soon be unsupported by Apple.
Most people I know who upgrade to more recent versions of the iPhone hold onto their original as a backup or give it to a friend or family member to use. And if you really want an iPhone but find yourself on a budget, the thought of a $50 refurbished 8G iPhone 3G is quite tempting. But would you spend money on a device that either wasn't supported or couldn't handle all of the latest software updates?