First Black Friday Camper Outside Best Buy
First Camper Hits Best Buy — Will You Follow Suit?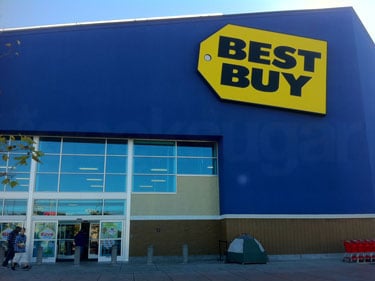 Well, well, look at what we have here! I found the first camper outside my neighborhood Best Buy store earlier today! I know Best Buy has some great deals for Black Friday, but after racking my brain for a bit, I couldn't think of anything that would make me want to sleep outside for two days in the freezing cold. And just so we're clear, it's been dipping into the low 30s at night here in Northern California, and that's cold anywhere (and that is one small tent)!
I would love a new camera, some Blu-Rays, and maybe even a bigger TV, but sleeping on the concrete and missing Thanksgiving dinner with my family? It's just not worth it for me. Am I alone? Are you planning on camping out for Black Friday? When are you heading out, and what is on your wish list?