Five Reasons College Classes Are a Good Idea
5 Reasons Online College Classes Are a Good Idea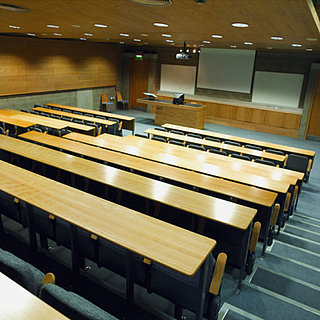 Ever since I read The New York Times piece about online college classes, I've been going back and forth on whether or not I think it's a good idea. The article opens with details of a lecture broadcasted online to 1,500 students because they can't all fit in the classroom. While undergrads are still traditionally enrolled students that often live in dorms and have the same experiences one would have at any school, I don't think it'll be long before many colleges and universities take their classes completely online. Maybe I'm a traditionalist in the sense that I think undergrad is suppose to include things like cafeterias, communal lounges, and warm-weather classes held on the lawn. But, there is a good case for why the online model would work, too. After the break, five reasons online college classes are a good idea.
It's applicable to the real world and the pace of business. More workers are telecommuting full-time, and learning in an online environment requires the same self-discipline as working solo from home.
You can learn from anywhere. You don't have to be at school to go to school, which would be exceptionally helpful during busy holiday travel seasons or any other time that a last-minute trip to mom and dad's was necessary.
It could lower costs for students and institutions. Online classes may translate to lots of online reading material, eliminating the need for the pricey trip to the campus book store (and the sore arms that go along with it from carrying a semester's worth of books).
It could encourage more interaction. It seems counterintuitive, but an online forum can give shier students a chance to be heard, allow for easier discussion of potentially controversial subjects, and make it easier and more efficient for a student to approach a professor. Goodbye, crazy lines during office hours.
A student's program can be tailored to their needs. In college, any class I had between 2 p.m. and 5 p.m. was a huge struggle; those are my down hours. I'd be happier and more responsive if I could check out a lecture on my own time (say, around 7:30 p.m.).
Did I miss any? Fellow traditionalists, stay tuned for tomorrow's counterpoint — five reasons online college classes are not a good idea.