Five Ways Technology Keeps Us Honest
5 Ways Technology Keeps Us Honest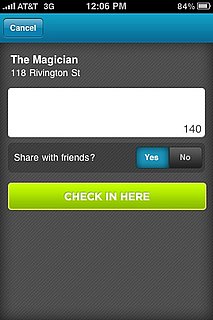 Gone are the days when a phone call to your boss's voicemail was a sure bet for a "sick day" off from work — at least, not without constantly looking over your digital shoulder if you're doing anything other than laying sick in bed. With the popularity of mobile devices and Internet everywhere, it's harder than ever to step away from your inbox, work, and social networks. Staying in constant communication has changed our personal lives, too. From familial relationships to romantic ones, technology offers an entire new layer of connectedness and communication, and has, for better or worse, made us a little bit more honest.
After the break, five common ways technology keeps us honest — or, what to look out for if you ever need to . . . um, bend the truth.
Facebook photos — If you're lying about your whereabouts, don't post photos. Or, if you know someone is bound to post the photos, make sure your privacy settings are set properly so that those you don't want to see photos won't see them. Take it from Israeli draft-dodgers who are apparently busted via Facebook on the reg.
Status updates — Facebook statuses and Twitter updates are obvious dead giveaways to your whereabouts or activities. And if used against you, can even be grounds for dismissal.
Twitter's location service — If you have Twitter's location service turned on, your tweet will include detailed location information — including a map. And in many cases, the service can geo-tag you practically to your barstool. Posting an update from "Molly's Irish Pub" when you're supposed to be somewhere else: not a good idea.
Foursquare check-ins — Another obvious giveaway: checking in via Foursquare. While plenty of people cheat on check-ins, it's designed for honesty. And don't forget about Facebook Places, which can allow your friends to check you into places for you.
Mobile device signatures — Even if you don't have a mobile device signature, small changes in the way your email looks when it's sent from a device other than your computer might signal you're on the go. For example, emails sent from my phone display my name in all lower case, while emails sent from my computer display my name in initial caps.