Flash Forward, V, and Fringe Lose Viewers After Returning From Hiatus
Do You Stay Loyal to Sci Fi TV Through a Mid-Season Break?
Things are not looking too good for sci fi on the prime-time front: Lost is in its last season, and three shows — Fringe, FlashForward, and V — are suffering from low ratings. Being a fan of these shows, I am pretty bummed, especially since each one of them (with the exception of Lost) was subjected to the doomed mid-season break and returned to at least 15 percent — if not 50 percent — less viewership.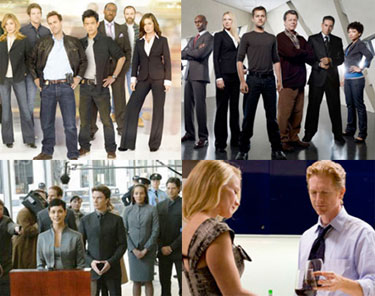 Everyone loves a cliffhanger but not when it's a relatively new show, and especially not after airing only four to eight episodes of it. Add to that the intricate plot lines that often make up sci fi shows, and people can't be bothered to remember what was going on — especially after a four month hiatus! Many still blame a mid-season break for diminishing the splendor that was once Heroes. Talk about a momentum killer.
The good news: Fox believes in Fringe enough to renew it for a third season. The bad: things are looking pretty grim for FlashForward and V. The wait and see: Caprica just had its mid-season finale, so now we play the waiting game to see what Syfy will do with it once it returns in October! I am definitely keeping my fingers crossed for a little sci fi prime-time fix — how about you?