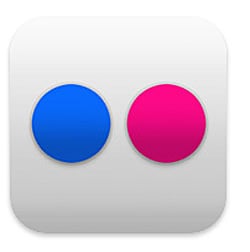 Flickr, the photo sharing and storing site from Yahoo, is an excellent site for displaying and sharing photos. And with 50 million members uploading 4 million photos each day, it's a popular one. While the site generally performs well and is completely reliable, one unfortunate user learned the hard way what happens when you don't back up your photos. A Flickr employee accidentally deleted 4,000 of his photos in error.
Find out what happened and if this could potentially happen to you after the break.
The five-year-old account was mistakenly deleted after its owner contacted Flickr about another user's page, which he believed to be posting stolen images. The Flickr staff member mixed up the two accounts and deleted the wrong one, resulting in a total loss of the photos. Turns out that Flickr does not have a system in place to recover photos that have been deleted in such a manner. Now, teams are working not only to retrieve the user's mistakenly deleted photos, they're also working on implementing a new system so the mistake doesn't happen again.
The takeaway from this unfortunate situation? While this was an isolated incident caused by human error, it's always best to back up your photos!
Update: Flickr was able to restore most of the lost photos and expects a full recovery. They've also extended his Pro membership until 2036 free of charge.