Flickr iPhone App
Flickr's iOS Camera Is the Best Free Photo App Yet
With its new camera feature for iOS, Flickr is throwing punches at all of our favorite photo apps — Instagram, Afterlight, Photoshop — in one fell swoop. The latest update for iPhone introduces a new in-app camera with bright, fluorescent filters and pro image editing tools that are the best we've seen in a free photo app, and some premium paid ones, too.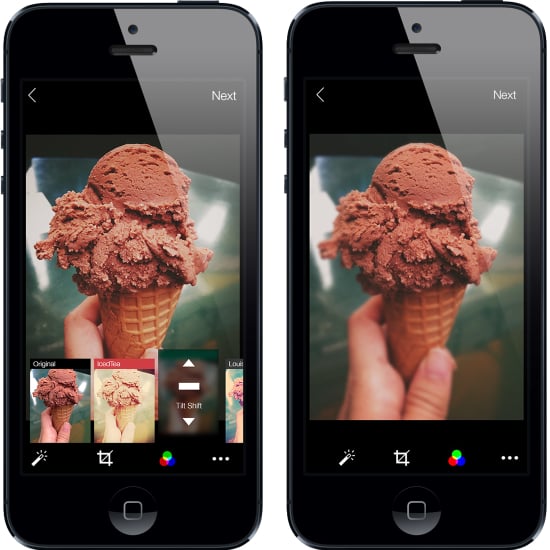 With the new Flickr iOS camera, phoneographers can preview filters live, while they're shooting, then add special effects like tilt-shift, vignette, light bursts, and textures to the image in the editor. Getting to the special effects is, admittedly, a little hard to find. Tap twice on the filter to swipe through the different effects, then pinch the image to adjust its intensity.
We found the filters to be brighter, more subtle, and more attractive than Instagram's options. If that filter isn't exactly to your liking, tap on the ellipses button to reveal granular controls for contrast, brightness, exposure, white balance, and color levels. Yahoo credited GhostBird, the maker of KitCam and PhotoForge 2, which the company acquired in June, with developing most of the technology in the app's update.
Like the old version of the Flickr camera, you can attribute that image or a group of images to certain sets, groups, people, tags, or locations and change the privacy settings.
With Marissa Mayer at the helm, Flickr is certainly positioned to see a dramatic increase in users: it gave away one terabyte of free storage (500,000+ photos) in May, and it's likely that the changes to the mobile app will draw mobile phoneographers away from other photo apps as well. An update for Android has not been announced (yet), but stay tuned for more updates.