Flipboard, a New Social Magazine iPad App
Download of the Day: Flipboard, a Social Magazine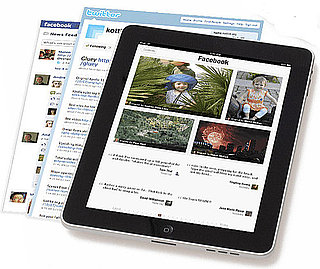 Before, during, and after the iPad's launch, supporters and critics alike wondered how it would affect the magazine and content industry. Now, a new app is taking advantage of the popularity of social media and the innovative display and capabilities of the iPad. Flipboard is a free iPad app that bills itself as a social magazine. The app scours your social networks to find content shared by your friends and contacts. Then, it aggregates the links, articles, and photos from your friends and displays them in a gorgeous, magazine-inspired format.
For more on this amazing app (and to see it in action), just keep reading.
Because the app links directly to your social networks, you can comment, forward, or reply to your friends' posts. You can also create your own sections or categories containing everything from certain subjects to a section of your best friends' posts and recommendations. Flipboard also comes preloaded with sections for popular topics like tech and style (cleverly named FlipTech and FlipStyle respectively), with articles and photos pulled from trusted and popular news and entertainment sources.
Early reviews of Flipboard have been incredibly positive; the design is stunning, the concept is simple but useful, and best of all, it's totally free of charge! Check out the demo video below and tell me what you think — does it totally sell you on an iPad? I'm kind of in love.