Floppy Disk Sticky Notes
Disk-It Sticky Notes: Love It or Leave It?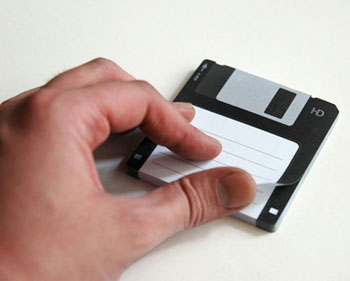 Takin' it back to the old school, these 3.5" sticky notes sure do bring back some memories! Whether they were stocked with games, school assignments in my high school computer class, or data that I wanted to back up, I had a desk drawer full of floppy disks. And really, who wants to settle for plain yellow notes after getting a look at these notepads? I wouldn't mind having one on my desk next to my iPhone and laptop, just to remind me of how far we've come in the world of tech. What do you think about them?