Flying Car Is Available
Flying Cars and Other Future Tech the Movies Got Right
The flying car is finally here! Well, almost. Though it doesn't look like The Jetsons' floating bubble or Marty McFly's Delorean, the Terrafugia Transition is street legal and can be preordered for the low price of $279,000. That's more than a space flight aboard the Virgin Galactic, but at least you'll be able to drive it (and pilot it!) again and again. Requirements for piloting are pretty tame: passing a test and logging 20 hours of flight time. You can get a closer look at the Transition at this week's New York Auto Show, but expect those preorders to roll out within the next year.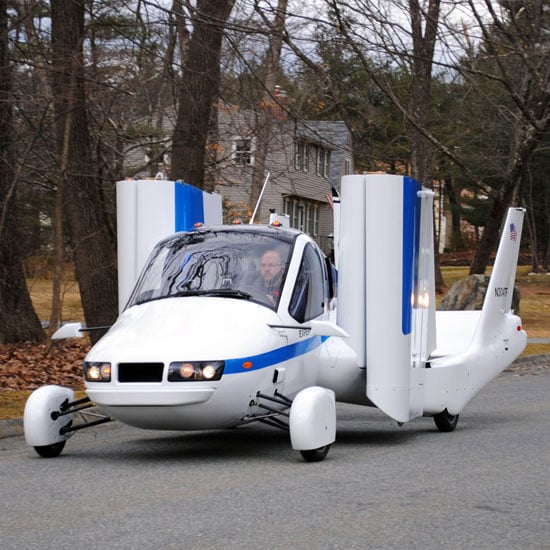 Of course, flying cars aren't the only sci-fi and future tech that movies and TV shows have predicted. Check out this list of other technology that has sprung from screen to real life, below.
Check out the rest after the break.
Tablet computers — 2001: A Space Odyssey was a journey into the future when it hit in 1968, and even showed astronauts being entertained by tablet-like devices. Flash forward 42 years, and Apple has cornered the tablet market with the introduction of the iPad.
Personalized advertisements — The iris scanners we mentioned before aside, these new adverts can detect your age and sex, then entice you with products that fit your demographic, or gives you free stuff when it notices you are smiling.
Transparent computer screens — Seen at CES way back in 2010, Samsung introduced its very Minority Report-like see-through laptop screens.
Precrime — It's true! Not only are there scientists developing ways to predict which parolees will commit future crimes, but Google and the CIA are investing in similar technology for the rest of us.