Food Photography on Foodspotting
Website of the Day: Foodspotting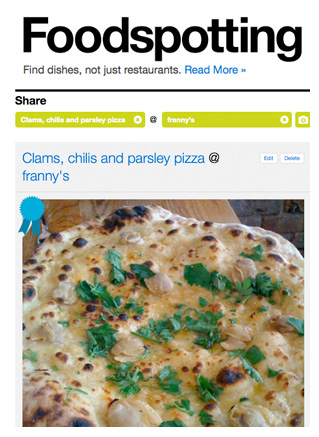 Warning: Do not look at this site if you're hungry! Foodspotting is a site dedicated to pictures of amazing restaurant food, and looks absolutely delicious. Sign up for the site to upload photos of your favorite restaurant dishes, and tag them with the restaurant name, dish name, location, and more. You can also "nom" your favorite dishes (cute, right?) to give them extra attention. The site is fairly new, but is building a database of delicious images fast.
Other features include being able to save dishes spotted by others that you'd like to try, and the ability to follow your friends' sightings. Planning a trip? You can also search for dishes by location, or just browse through a ton of mouthwatering photos.
Do you have an interesting website you want to share? Create a PopSugar account or log in to your account. Then join the Website of the Day group where you can post your favorite website! And you never know, it could be featured on GeekSugar! Here's a detailed guide to posting questions or posts to groups if you are new to the PopSugar Community.