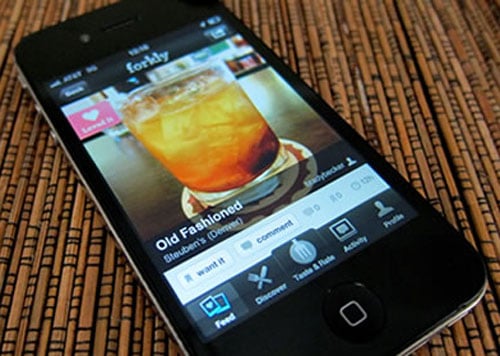 0
Download of the Day: Forkly
You're already taking photos of dishes and cocktails at every dining experience, so why not put those photos to some use by sharing with the foodie community through the new free iOS app Forkly. By signing in through a Twitter account, Forkly claims to help you discover "a new dish around the corner, the best burger in town, or your favorite cocktail bar in a new city."
With a simple, Instagram-like user interface, browse through photos and reviews of local food wonders. The Discover function identifies restaurants in your area that other users have visited with their thumbnail shots of the food and drinks. Find people that have your same obsessive search for the perfect steak, and follow their recommendations on the city's newest steakhouses.
The "want" function bookmarks restaurants and specific dishes for later, hungry reference. If others users consistently view and use your dining recommendations, influencer points go up, and you're on the way to becoming a "Top Influencer" in the Forkly community.