Ford Adds Google Maps to Sync System
Send Google Maps Directions Right to Your Car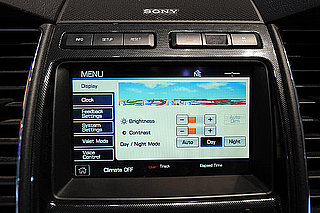 Who needs a dedicated GPS system when you've got Google Maps? Ford just announced its plans to add Google Maps to the Sync system inside Ford vehicles. The update, called Send to Sync, will allow drivers to find directions on their home computers or smartphones and send them directly to their car. The technology is expected to be available by July 1 for 2010 and 2011 models equipped with Sync.
But Google Maps isn't the first geeky update for Ford. Find out what other tech is heading inside the cars when you read more.
Ford also added BlackBerry and Android app support to its Microsoft-created Sync system. While most of you admit to being worried by tech distracting drivers, I'm inclined to think that the addition of Google Maps will only help — instead of printing out cumbersome pages of directions (or worse, using your phone to find directions), your personalized, turn-by-turn instructions from Google will be easily displayed on the dashboard.