Foursquare vs. Loopt Star vs. Gowalla vs. Yelp
Which Geo-Location App Do You Use?
I'm a mayor of a few locations on Foursquare, but I gotta be honest — I'm a big boss on Loopt Star. It seems that even though Loopt Star offers way more actual rewards than Foursquare (and adding more discounts at various locations every day), everyone is hooked on the latter.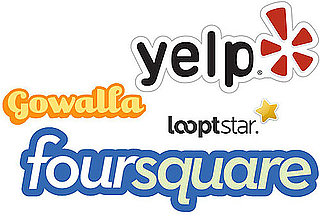 Obviously, I love Foursquare (since that's where all my friends are), but I use more than one geo-location app to maximize my rewards potential. And now that Yelp has added a check-in feature to its mobile app (you can be a Duke or Duchess of a location and earn badges and royalty status), there's even more ways to rule your 'hood.
So tell me, which geo-location app do you use? Do you use more than one like me?