Free Comic Book Day 2010-05-01 06:00:53
Get a Free Comic Book Today!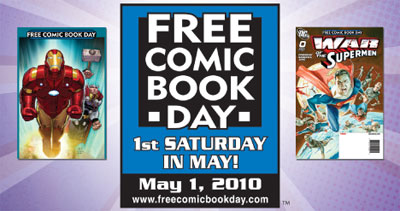 Being a big fan of comic books myself, I thought I'd send out my own PSA and alert you to today's holiday — May 1 is officially Free Comic Book Day!
Comic book stores from around the world are offering up free comics — titles from The Green Hornet, Iron Man, Superman, and G.I. Joe — to comic book fans new and old. Just head into a participating specialty comic book store (check out the locator on the official website to find a store near you), and you'll be handed one free comic just for stopping by. The tradition has been around since 2002, so mark your calendars every year for May 1!