Free Scary Movies on the PlayStation Network
Sony Offering Free Scary Movies Every Saturday on Your PS3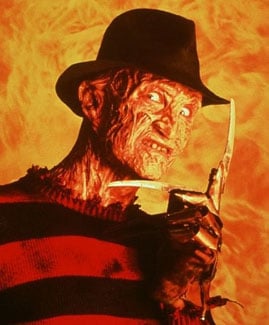 You've got your Halloween costume on lock, your pumpkin all set to carve, so now all you have to do is sit back and wait for the big day to arrive. While you're waiting, may I suggest watching a few scary movies to get you in the mood for All Hallows' Eve? If you're a PS3 owner, this will be a super easy (and free) task for you to complete, especially now that Sony has set you up with free Fright Flicks every Saturday on the PlayStation Network.
Starting at 5 p.m. PST on Oct. 16 (that's tomorrow) and running through Oct. 30, you can creep yourself out by streaming three free flicks on your PS3. Find out which titles are coming up after the jump.
All movies will begin playing at 5 p.m. PST, will run through 3 a.m. PST on each consecutive Saturday, and will play in standard definition.
Oct. 16 — Bram Stoker's Dracula
Oct. 23 — Savage County
Oct. 30 — Nightmare on Elm Street (1984)