Free Shepard Fairey Vote Cards
Free Shepard Fairey "Vote" Cards Just For Using an App, Sincerely
Mobile greeting card startup Sincerely (from the makers of Postagram) really wants to get out the vote. So it's recruited Shepard Fairey, the artist behind the Barack Obama "Hope" poster of the 2008 election, to help spread the word with a new "Vote" card, available exclusively through the Sincerely Ink app.
The company is giving away 100,000 of these limited-edition cards for free, so snag a few for you and your friends before the offer runs out on Election Day, Nov. 6.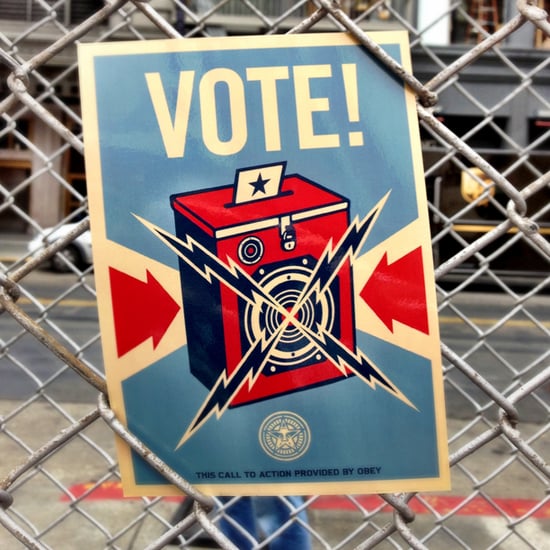 The app, available on iPhone, iPad, and Android, also has an election series of photo or illustrated call-to-action postcards which, like all of Sincerely's cards, can be customized with a personal message and mailed anywhere in the US, straight from your mobile device.