Free Shipping From Walmart Through Dec. 20
Walmart Gives the Gift of Free Shipping This Holiday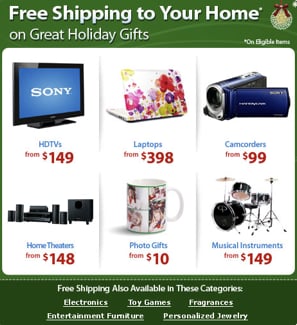 In case you needed convincing, here's another reason to skip the in-store shopping this season — Walmart announced this morning that it would foot the bill for ground shipping on all purchases from now until Dec. 20. Couple that with some amazing Black Friday deals that are sure to pop up after the upcoming Thanksgiving holiday, and you can pocket some serious savings.
There is one catch though. Find out what it is after the break.
The good news is, there's no purchase minimums to reach, but you will have to choose from over 60,000 selected items to get the freebie shipping deal. Don't fret — 60,000 is plenty of items, so I don't think you'll have a problem finding the perfect gift for Aunt Erma, cousin Missa, and your BFF Marni all in one sweep.