Free Smartphones at American Eagle
American Eagle Tries on a New Promotion: Free Smartphones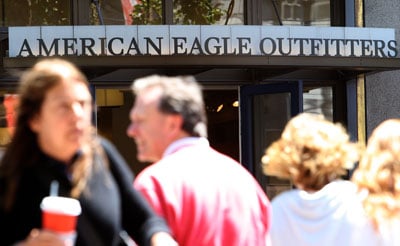 In need of a new smartphone this Summer, but also want to cash in on back to school sales? American Eagle has you covered.
Try on a pair of jeans between July 21 and August 3 at one of the many AE stores nationwide, and you'll not only get a $25 gift card for future purchases, but you'll be given a coupon code for a free smartphone. There are 40 phones up for grabs, like the HTC Aria, Droid Eris, the white BlackBerry Bold, and LG Ally, and some even come with free activation. But there are a few catches. Find out what they are after the break.
Customers will need to sign up for a two-year contract through Verizon, AT&T, Sprint, or T-Mobile and choose a voice and data plan by September 30 to cash in on the deal. Is it worth it? Sure! You don't even have to purchase a pair of jeans to get the coupon! But you better get there early — the promotion goes as long as supplies last. Get your dressing rooms ready.