Free Spotify Playlists
Website of the Day: Digster [UPDATED]
Update: Digster is live!
For American users who became quickly addicted to music streaming and sharing service Spotify, more musical options are soon coming your way. Universal Music Group is reportedly launching a music playlist service for all Spotify users — even those with free subscriptions.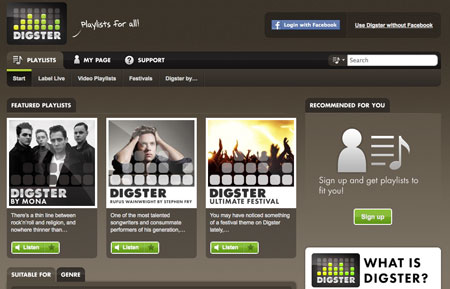 Just like you or a friend would create playlists, Digster's team of employees and music aficionados curate mixes under themes like "Roadtrip Singalongs." The artists included on the playlists are not limited to UMG musicians, making Digster a way to discover new music across all genres and record labels.
Already up and running in Europe, Digster may be available in the US as early as today. Spotify users, what are some of the best public playlists you have found?