Free Virgin America Tickets From Loopt Star
Check In For 2-For-1 Virgin America Tickets, Today Only!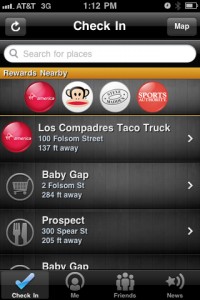 If you've got an itch to get out of town, now is the time for SF and LA residents to head on down to the airport or grab a taco lunch — when you check in to either SFO or LAX airports or one of two designated taco trucks with Loopt Star, you'll get an email offer for two-for-one tickets to Mexico via Virgin America's newest flight routes to Cabo and Cancun.
All you have to do is download Loopt Star (free) (one of my favorite rewards check-in apps) and check in! All the money raised from the two taco trucks will be donated to charity, and you'll get a sweet deal on flights that start at $129 each way. The check-in rewards started at 11 a.m. this morning and will go until 3 p.m. PDT, so get a move on! Find out where the taco trucks are located (in SF and LA only) after the break.


The Virgin America/Loopt taco trucks are located at:
The Los Compadres Taco Truck in San Francisco, at 100 Folsom St.
The Border Grill Taco Truck in Los Angeles, at 7060 Hollywood Blvd.
Now the fine print: the tickets must be purchased by Sept. 30, and you'll have to fly by May 4, 2011. But can you really beat a two-for-one deal to Mexico in the Winter? I think not.
Let us know if you got a ticket!