Free iBookstore Downloads
Back-to-School Tip: Download Free Study Guides From the iBookstore
Although you can get free college-level classes through iTunes U online (which just coincidentally hit a big milestone — 300 million downloads!),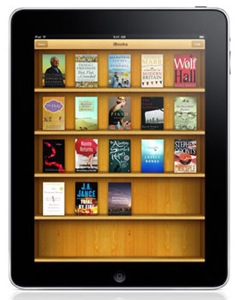 if you are hitting the books at a physical school this year, you have an opportunity to get ahead of the curve with free downloads through the iBookstore.
Starting today through Aug. 30, Kaplan (the publisher of many leading study guides and aids) is giving away free downloads to over 90 of its most popular test prep guides and titles via the iBookstore. As you know, you can view the titles on your iPhone, iPod Touch, or iPad, so no matter how you roll digitally, you should be good to go for your entrance exams and finals. Want to browse the selection? Head to the iBookstore and search "Kaplan."