Fun Websites That Help You Destress
Grrr! Escape Manic Moments With These 5 Sites
Fact: Sitting at your computer while at work can cause all sorts of stress. Next time you feel an Incredible Hulk moment coming on, open your browser and take solace by surfing a novelty website. It's worth a shot, and cheaper than retail therapy.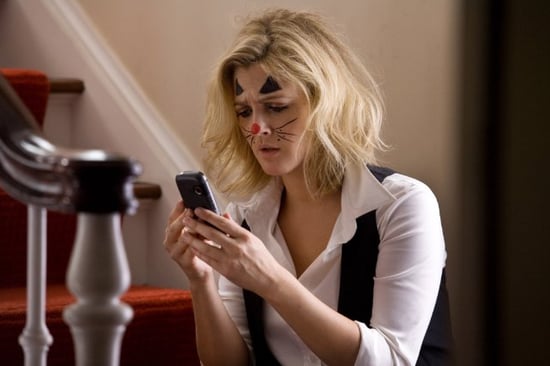 Travel back in time: YouTube Time Machine is a collection of videos categorized by year aimed to ignite nostalgia upon watching. Browse by year, or narrow the clips within each year to different categories like current events, movies, or video games. While the site doesn't have a huge collection of video clips yet, you can submit your own nostalgia-inducing commercial or television clip to add to the collection.
Curse in a language no one understands: Swearing will help you feel better in times of stress, but it's rarely appropriate behavior in public. Minimize the effects swearing has on the people around you by learning to swear in different languages with the help of YouSwear. Learn to cuss in languages from Afrikaans to Wookie.
Still stressin'? Read on for more web support.


Make web sense of office madness: Workplace bureaucracy is just a fact of life. Love it or hate it, there are certain aspects to working in a large organization — including certain buzzwords that always seem to creep their way into conversation — that are impossible to avoid. Enter Unsuck It, a site that decodes everyone's most-hated workplace words in cheeky fashion. From "Action Item" to "Webinar," search for or browse through terms that irk you for a straightforward meaning. You can email an offending co-worker directly from the site with the "e-mail the douche bag who used it" link under the definition of any term.
Clear your head: You know when you get a song stuck in your head, and no matter what you do you can't get it out? Unhear It! Designed to get that annoying song out of your head by playing a different song, Unhear It delivers a selection of music they claim is "equally annoying" as the song that's stuck in your head in the first place.
Say it where it's safe: The Things You Would Have Said allows you to express love, hate, sadness, and fear, and write letters to those people whom you've wished you'd spoken to. Honestly, some of the letters may be hard to get through since some of them are so personal and heartbreaking, but it definitely makes me think twice about putting off telling loved ones how I feel. Have you left anything unsaid?
Do you have an interesting website you want to share? Create a PopSugar Account or log in to your account. Then join the Website of the Day group, where you can post your favorite website! And you never know, it could be featured on GeekSugar! Here's a detailed guide to posting questions or posts to groups if you are new to the PopSugar Community.