GIF-Making App
GifMill Makes Animated GIFs on the Go
When you've got an Internet sensation waiting to happen, GifMill (free) is an app for iOS that will turn your moving picture into a shareable animated GIF in no time.
GifMill takes photo composites and video, then gives you, web warrior, the tools to crop or delete up to 100(!) frames. Users can rearrange the frames, speed up the animation, change its orientation, and even reverse it with the rewind tool.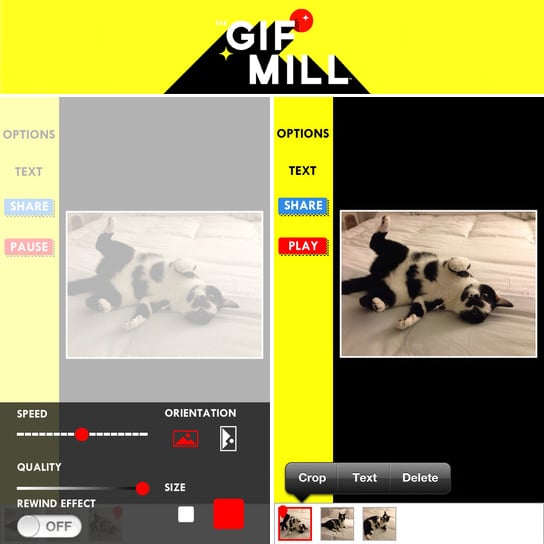 We're digging the app because it's so straightforward — which is great when you're GIF-making under pressure. Shaking the phone will clear whatever you've worked on and let you start anew. After the animated masterpiece is completed, save it or send it off via email, text, Tumblr, or Twitter.
There's also an in-app $1 upgrade to add Emoji or text captions. The upgrade provides additional tools to adjust the size, color, and placement of the text.
If you're in need of some GIF-spiration, then use these animated GIF search engines to help you find the best the Internet has to offer.