GM Testing New Augmented Reality HUD Display
GM's Augmented Reality Head-Up Display: Love It or Leave It?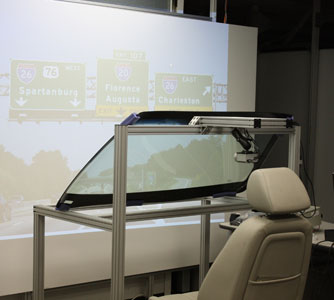 Cars going geeky isn't a new trend, but GM is paving the way for the new wave of augmented reality technology to be used for safety instead of entertainment. Its new augmented reality Head-Up Display (HUD) — which is being tested now — will allow drivers in less-than-stellar driving conditions to see the outlines of the road right on their windshields.
Say you're driving in bad fog and can't see 10 feet in front of you — your car's infrared cameras and sensors will "read" the road, then project a virtual outline of the lanes on your windshield so you can see the upcoming turns and curves. I like the idea, but what if the sensors and cameras give faulty information? I see the potential, but I'm not so sure I'd trust anything but my eyes while I'm on the road. What do you think?