Calling all Back to the Future fans. In a scene reminiscent of the flick, drivers can now get GPS directions straight onto their windshields — that's right, windshields. Thanks to a new device by Garmin set to be released Oct. 5, the $150 Head-Up Display works wirelessly with smartphones to project navigation information onto a transparent film.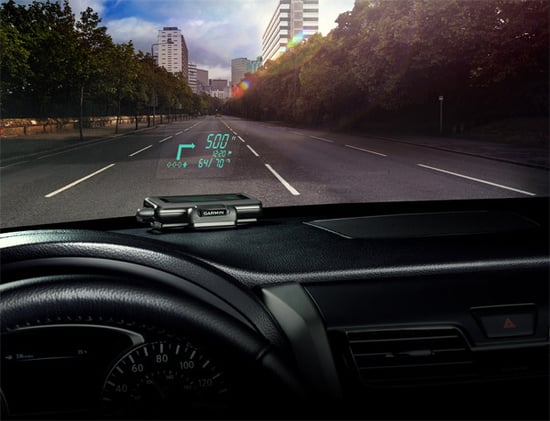 Besides the normal features you'd expect from other navigation devices — like turn-by-turn directions and estimated time of arrival — it promises potential traffic delay and speed camera location warnings (bonus!). It also automatically adjusts its brightness level, so you can clearly read it whether you're cruising in the middle of the day or at night.
Sure, you could consider it more useful than, say, Google Glass, but we can't help think it could be distracting if you're staring at the info rather than the road ahead. Let us know — where do you stand?