GPS Luggage Tracker
Check Luggage With Its Own GPS Tracker
Update: The Trakdot is available for pre-order now, and is scheduled to ship in June.
The best tech innovations are the simple everyday lifesavers we never knew we needed. Just announced at CES and available March 2013 is the Trakdot GPS luggage tracker ($50, with a $9 activation fee and $13 annual service fee), which stops travelers from despairing hopelessly over lost baggage, and takes travel peace of mind into their own hands, by reporting a bag's location in real time to any Apple, Android, or SMS-capable device.
The product will be available March 2013 for $49.95 MSRP with an activation fee of $8.99 and an annual service fee of $12.99. Media, sales, and distribution inquiries can be made by appointment during CES at LVH Meeting Room MP25639.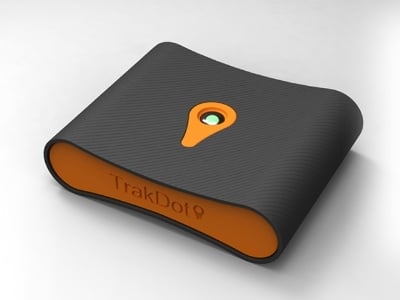 The Trakdot won't safely fly our luggage to its destination, but it'll at least let you know what city the poor bag ended up in and help speed up the process of returning it. The device is about the size of a palm, to slip into a bag without taking up precious packing space. Plus, when baggage actually does make it to the correct airport, the Trakdot Luggage app warns users when their bag approaches them on the luggage carousel.
We've got to admit, the Trakdot looks mighty convenient for frequent travelers, but is it a product you'd actually use?