Gadget Travel Essentials
5 Gadget Carry-On Essentials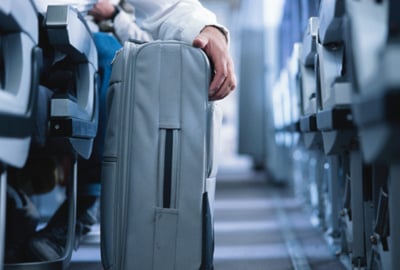 Summer is waning, but you can still hit the road for a much-needed vacation. Whether they're flying near or far, tech addicts will want to keep these gadget essentials near to them in their carry-on luggage.
iPad or Tablet — If you have the luxury of spending upwards of $500 on a tablet, it's probably the only gadget you'll need to tote during travel season since it can hold your ebooks, surf the Internet, and keep you connected.
eReader — If you're sans tablet, pack up your favorite ereader. Whether it's the latest Kindle or the new Nook Simple Touch, you can read the entire Game of Thrones series without all the paper weight.
Compact laptop — Though the MacBook Air is arguably the most popular lightweight laptop out there, there's plenty of compact PCs to choose from as well. We're big fans of the HP Mini 210, and the Samsung Series 9 is sleek and chic as well.
See the rest of the list after the jump
Chargers — If you're toting all these gadgets, you're going to (obviously) need some chargers to keep things juiced. Thankfully, many airlines are offering charging stations in the terminal and even seat-side outlets on board, so you can stay at 100 percent charged throughout your trip.
Headphones — Keep the roar of 35,000 feet at bay with some nice sound-isolating headphones. If you're going over-the-ear, consider Skullcandy Aviators ($149), which offer great sound and deep bass and are even comfy for those geeks who wear glasses.