Whether you're moving into a dorm or your first apartment, don't forget about your tech! These accessories will help keep your space nice and tidy, because there's absolutely no room for clutter. From pocketable cable management to a chic laptop stand, our September must haves were handpicked with cozy quarters in mind. Read on to see what our editors are swearing by when it comes to small spaces.
Sonos Play:1 Speaker
Small space equals small everything, right? While the Sonos Play:1 Speaker [1] ($199) fits the bill in physical size at just six inches tall by four inches around, the actual sound projecting from the device is much bigger.
As with other Sonos speakers, you connect to the Play:1 with the Sonos app via the WiFi-based Sonos system — no Bluetooth syncing required, even with an iPhone, Android, or PC/Mac. And if you're ever ready to upgrade to a bigger space, the Play:1 easily works in tandem with Sonos's line of larger speakers for a more immersive sound when moving from room to room.
— Kelly Schwarze, associate editor
Friends of Hue LightStrips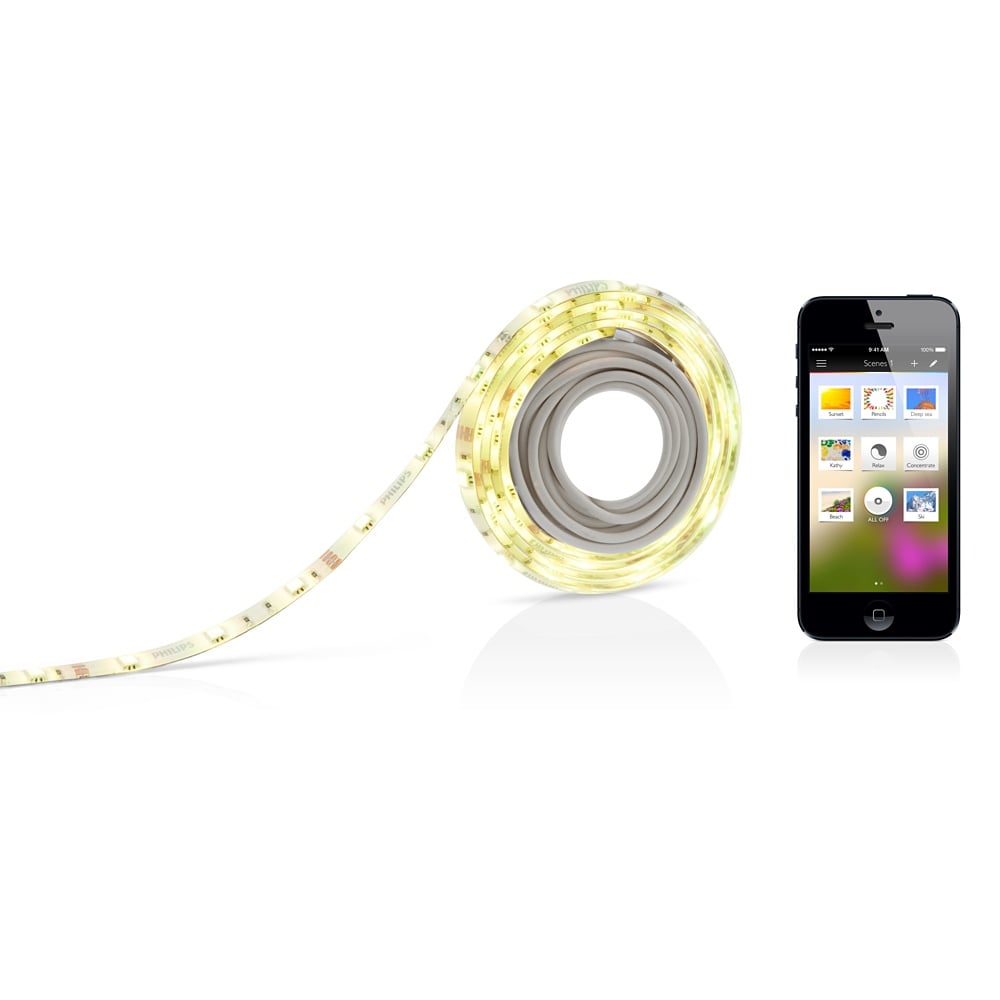 Bringing light into your cramped quarters is important for opening up the room and defining the space. Philips's Friends of Hue LightStrips [2] ($90) will brighten up your area in a very high-tech way. The two-meter strip connects wirelessly to your phone. With the Philips Hue app, you can turn the lights on and off from anywhere and set the strip to one of four "light recipes." These recipes optimize your environment for relaxation, concentration, energy, or reading — it's perfect for a student who will be spending a lot of time studying in the dorms!
— Nicole Nguyen, assistant editor
CableDrop Cord Clips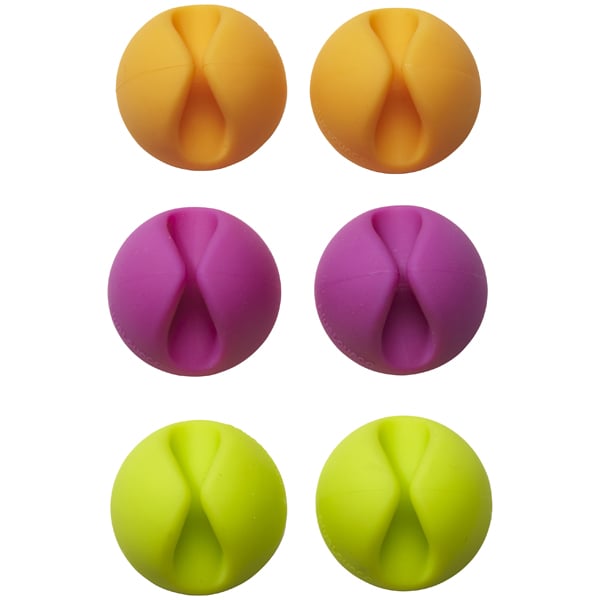 You can never have too many of these CableDrop Cord Clips [3] ($10 for six). Stick them on your desk or nightstand, and they'll help keep your cords in place. In a small space brimming with phone and laptop chargers, that's crucial.
— Annie Gabillet, living director
Space Bar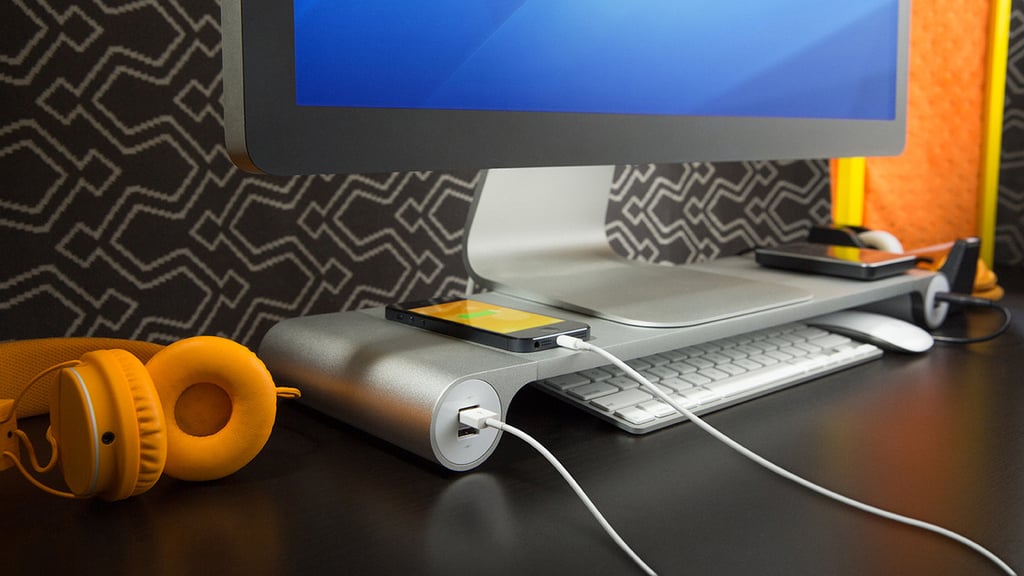 Save precious inches of space on your desk by taking your computing station up a notch — really — with the Space Bar [4] ($100) from Quirky. Its genius is in its simplicity. By providing a space to keep your keyboard and mouse out of sight when not computing, you get to check off the tidiness bullet point from your to-do list, plus it's actually practical. Six USB ports are available on the riser — four of which are USB 3.0, while the other two are high-power charging ports for charging gadgets instead of searching for one more wall outlet.
— KS
Tetran Headphone Organizer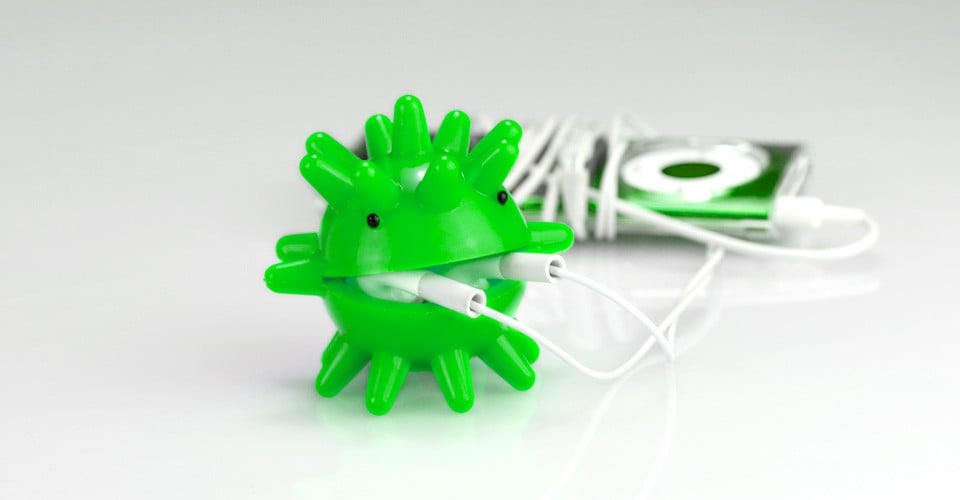 Between your phone, tablet, and MP3 players, it's only inevitable that you've collected your fair share of headphones. That's why Tunewear's Tetran [5] ($10) organizers are perfect for keep your buds straight. They keep earbuds clean (we know how dirty they get [6]) and the cable untangled.
Just open the Tetran's mouth, pop your buds in, and wind the cable around the spikes like a ball of yarn. It's so easy, and the little creature is fun, too.
— NN
HDMI Pocket Projector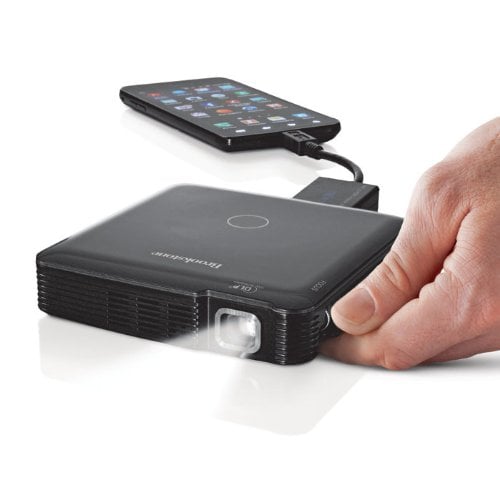 Just because you have a small room doesn't mean you're stuck with a small screen. With this HDMI Pocket Projector [7] ($395), you can stream Netflix from your iPhone to your wall.
— AG