Game of Cones
Summer Is Coming: Play the Game of Cones
The third season of HBO's hit series Game of Thrones is coming to a dramatic end on Sunday, June 9, at 9 p.m., but just because Winter is over doesn't mean the battle over the Iron Throne has to be.
Since Summer is coming, HBO and location-based app Foursquare are teaming up to bring you Game of Cones, an intense challenge between ice cream parlors (or should we say . . . houses) for the Iron Throne, er, Cone.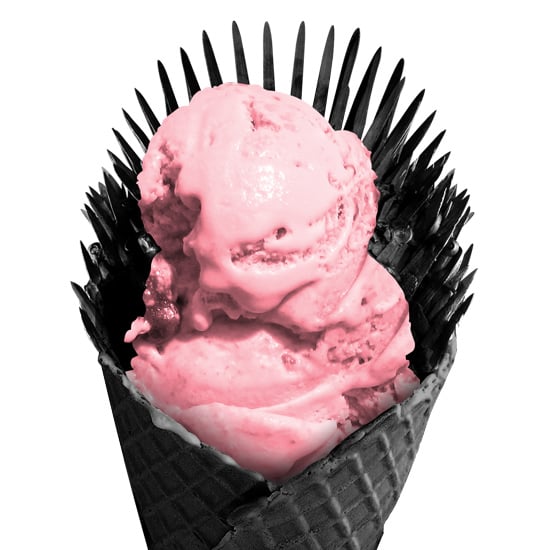 The most popular destinations for sweet creamy treats in San Francisco and New York are participating, including Bi-Rite Creamery and Van Leeuwen Artisan Ice Cream. Support your favorite local jaunt by checking into your ice cream shop of choice between June 7 and the first day of Summer, June 21, and include the hashtag #GameofCones. The shop with the most check-ins will win the Iron Cone.
Find leaderboards, house sigils for your favorite parlors, and more at gameofcones.foursquare.com. But before you join in on Foursquare's fun summertime festivities, answer this: if each house in George R. R. Martin's A Song of Ice and Fire series could only be represented by one flavor of ice cream, what flavor would it be? Tell us your thoughts in the comments.