GameStop Offering a 50 Percent Trade-In Bonus on All Used Games
Geek Tip: Get More Money Back on Your Used Games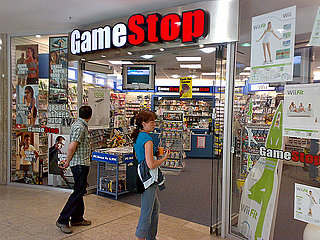 Nowadays, I only buy a new video game if it's something I absolutely cannot wait to play — Heavy Rain or Alan Wake, anyone? Since a used game is at least 30 percent cheaper than its new version, I end up saving a ton of money that I can use on important things like, you know, more games. Most of you are with me too: 74 percent of GeekSugar readers also hit the used bins for games.
Have I got a deal for you. On Friday I went to GameStop for my usual video game purge. (Sidenote: Besides buying used games, I also sell them. Since I'm always in a cycle of buying and reselling games, I figure I'm never that far in the red.) Instead, I was told by the sales guy to come back on Monday. Since the look he gave me signaled that he knew I was a card-carrying GameSpot member, I dutifully complied. Thank goodness too. GameStop is currently offering a 50 percent trade-in bonus on all used games and members get an extra 10 percent bonus on top of that.
I went in with Ghostbusters and Legend of Zelda for the Wii, Call of Duty: Modern Warfare 2 for the Xbox 360, and Mario Kart for the DS. Instead of getting a trade-in credit of $56, I scored myself $90 in GameStop bucks — cha-ching! According to GameStop employees, the end date of this deal is up in the air, but it will definitely be happening all week. Gamers, I'm talking to you: put down the controller and start selling.
Update: Looks like the deal ends on Mar. 14!
Source: Flickr User Moe_'s