Gap Logo Inspires Craplogo Logo Generator
New Gap Logo Inspires DIY Logo Generator
ICYMI, the People's Republic of The Internet was up in arms this week about the new Gap logo. Up in arms, I say. The new logo features the company name in a new font (Helvetica) accompanied by a small square in the upper right corner, which is a far cry from the company's familiar simple and classic branding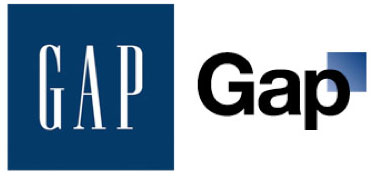 While Gap is currently asking fans to send in their logo ideas on its Facebook fan page (not to say it'll actually do away with the redesign), one website is letting you create your own Gap-like logo on the fly.
Find out more about it after the break.
Called Craplogo, you can rebrand yourself with just a few strokes of your keyboard — just type in your name and click enter. Once your logo is generated, you can save the file to embed in your blog, add it to your Facebook page, or Craplogo can automatically make your logo your Twitter avatar.
On a side note, what do you think about the new Gap logo? Love it or leave it?