Garden Sensor Service From Japan
Japanese Plant Sensor Uses Experts to Help Grow Your Crops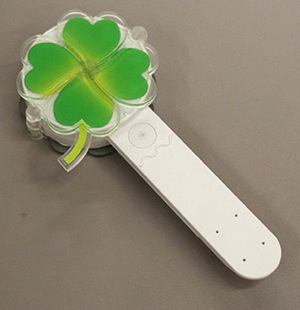 Like the EasyBloom and iGrobot before it, the Garden Sensor uses technology to help poor souls without a green thumb to grow perfect plants on your porch or garden . . . only this time, you get expert advice on how to keep your plants in tip-top shape to boot.
Coming straight outta Japan, the Garden Sensor lives in your planter box and wirelessly transmits water levels, nutrients, and sun exposure to plant experts. The experts evaluate and monitor your plant's health status, then send frequent email updates with advice on how to care for it directly to your cell phone. It's like your own gardener right in your pocket! This service doesn't come cheap, though. Find out how much it costs (and when you can get it) after the break.
The Garden Sensor service runs at about $30 a month. But really, considering how many innocent lives this service will save, can you really say no? Trials are taking place in Japan through 2011, so keep an eye out for the Garden Sensor to hit the States sometime after that.