Gears of War 2 Review
Gears of War 2 Review: My Boyfriend Loves It As I'm writing this, my boyfriend is playing Gears of War 2 with a buddy via online co-op play. He is also wearing an Xbox Headset so that they can communicate and strategize their mission.
So to say that my boyfriend loves GOW2 is a bit of an understatement. Besides the fact that there was a permanent butt imprint in our last couch when the first installment of the series hit the shelves, it seems that in some weird way the game re-establishes a sense of manliness that is lost from days of working in customer service, IT support, or just bending to the wants and needs of others. It brings an aura of brotherhood as you battle the "Locusts" together, lending a hand with your chainsaw to amputate the enemy that chokes your brother-in-arms. It's a phenomenon I'll never be able to explain.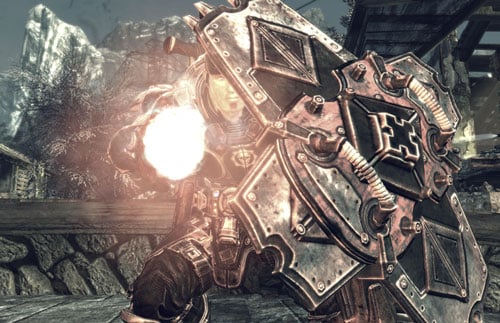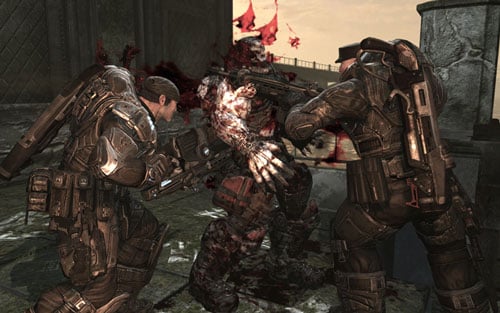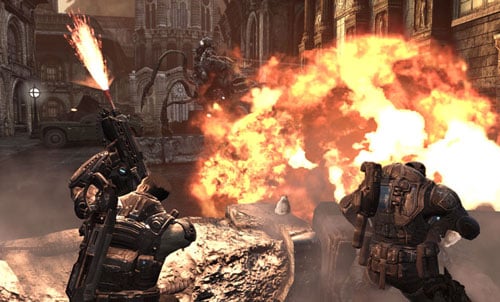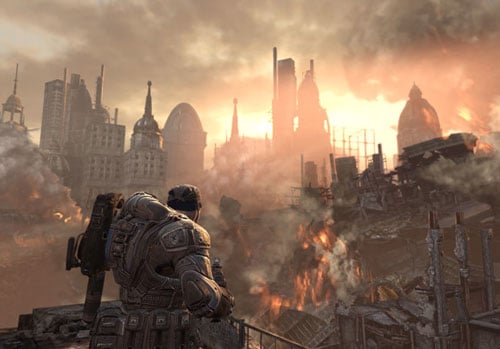 I can't say that I've had much time to play Gears of War 2 myself — you know, since there are always at least four guys on my couch taking turns high-fiving each other for destroying the "horde" — but I can give you some observations I've made over the past few days. To find out what they are, just
.
There's much more story involved in this game than in the first Gears installment.
Online co-op play is the preferred way to "Gear Up."
You can literally play for hours and not get bored.
Graphics are good, and blowing things up is awesome.
The Locusts' voices are pretty creepy.
This would be the ultimate Christmas gift for a guy in need of some male bonding.
You'll have plenty of time to do your nails/shop/workout/play your DS without your BF bothering you about it.
I don't know if any of these insights will help you decide whether or not to actually purchase Gears of War 2 for yourself, but hey, if I'm going by my boyfriend's enthusiasm, it's like the greatest game ever.
Gears of War 2 is available now for $60 on your Xbox 360.