Geek Alternatives to the Super Bowl
5 Geeky Alternatives to Watching the Super Bowl This Sunday
The big day is almost here — the NY Giants take on the New England Patriots during the 46th Super Bowl this Sunday. If you aren't into sitting in a steamy bar or throwing a sporty bash to celebrate the occasion, consider these alternatives for yourself and the other geeks in your life.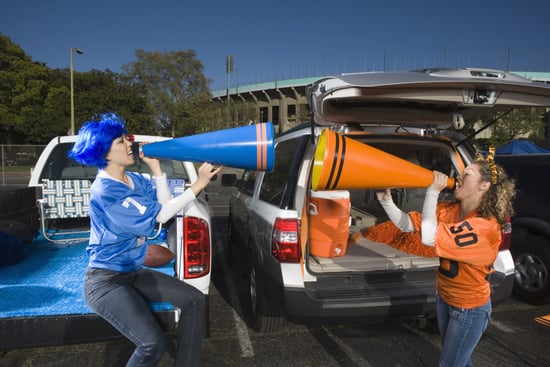 Play a video game — Favorite team didn't make it to the big game? Play out the perfect season yourself with Madden NFL 12 instead.
Get into a new show — If you're not a football fan at all, you might consider catching up on a new TV show. Might I recommend the geek-friendly Sherlock on BBC? The entire first season is on Netflix right now. You won't regret it.
Play a board game — Get lost in a geeky board game like Scene It? Star Trek Deluxe Edition with fellow Trekkies.
Visit a museum — Pass the time at your local science museum or planetarium for a celestial show.
Get hot and heavy in the kitchen — Instead of ordering pizza and hot wings, cook up something from one of these geeky cookbooks with recipes inspired by superheroes, Star Trek, and Star Wars.