Geek Tip: Turn Off Your iTunes Before Closing Your Laptop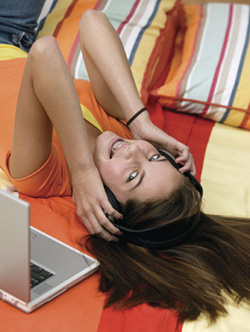 I suppose this is more of a Geek PSA than a tip — but trust me, you want to know this one. Last night I was happily rocking out to my new favorite song — a MGMT/David Bowie mashup — when my dinner delivery arrived. I quickly shut my laptop computer before answering the door, and didn't open it again for the rest of the night.
This morning when I arrived at work, I opened my computer, and to my complete embarrassment, it started blasting the song from last night at full volume. You will never be aware of how long those few seconds it takes your laptop to register that it's been opened than those moments when you frantically push the "mute" button to no avail.
As my co-workers got a good laugh and I turned a deep shade of red, I vowed to always, always pause my iTunes before closing my computer. Besides knowing that it's much better for the care of my laptop to do this, it'll save me some serious embarrassment the next time I'm blasting music I'm not ready to share with everyone in listening range.