GeekBeat.tv Cali Lewis Tech Must Haves
5 Tech Must Haves From GeekBeat.tv's Cali Lewis
As host of GeekBeat.tv and tech expert extraordinaire, Cali Lewis spends close to 75 percent of her time on the road. It's fitting that during a recent Macworld panel when asked to name five technology innovations she can't live without, she didn't give a coveted spot on the list to just any fad. Cali's list of life-changing tech is a combination of the practical for someone always on the go and the lifesavers that make mobile work life efficient. Check out her picks below!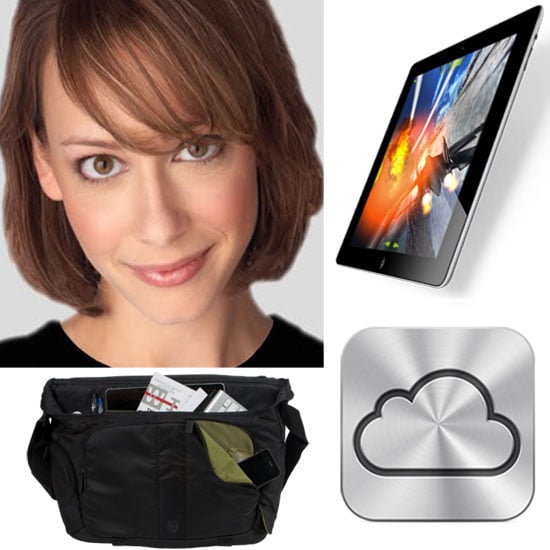 Pandora and Spotify — Cali uses each music streaming service equally so she's never without tunes. Discovering new music is Pandora's niche, while she uses Spotify to have on demand music on any device.
Powerbag — Knowing the outlets at an airport or convention center are almost always already in use by someone else desperate for battery juice, Cali has "fallen in love" with the Powerbag solution and charges her gadgets wherever she goes.
The Cloud — The ability to access all your important music, documents, and media files from anywhere just by signing in to a cloud account is a pretty big deal. Never go without a file again! 
Tablets — Without the need to carry a heavy laptop around, tablets have reimagined the way people work on the road — and lightened the load.
Check out the one tech advancement Cali can't live without after the jump.
WiFi and 4G Mobile Hotspots — Remember the dark ages when working from the road meant having to save emails and documents to send later? Yeah, we try to forget those times, too, but life without WiFi did unfortunately exist, which is why this takes Cali's number one tech innovation.
Are your life-changing technology innovations similar to Cali's? Share your list in the comments!