GeekSugar Tumblr
Ermahgerd, POPSUGAR Tech Is on Tumblr!
That's right — we're tumbling through the Tumblrverse at popsugartech.tumblr.com. Follow us for the best geeky finds on the web, plus Internet cats, memes, gifs, tips, tricks, and much, much more. So don't be shy: reblog, like, and ask away!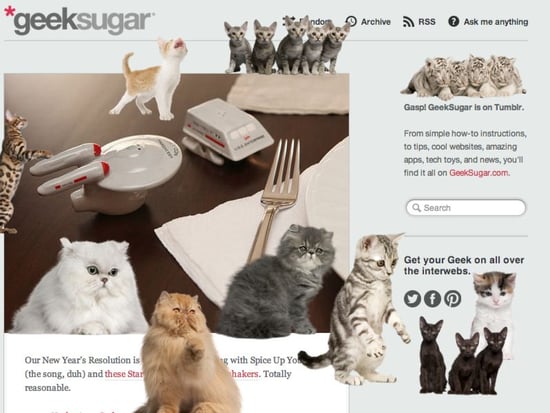 Still not getting your daily recommended intake of POPSUGAR Tech? Catch us elsewhere on the interwebs at Facebook, Twitter, Instagram, and Pinterest.