GeekSugar Twitter iPad Giveaway Results
And the Winner of the 64GB iPad Is . . .
You may have noticed that we were giving away a brand spankin' new 64GB iPad to one lucky twitterer over the past few weeks. Well, we finally have a winner! Congratulations to rowdeezy227 for taking home the prize! Not only will our winner be the cool kid on the block by rocking the latest tablet to hit the market, but the 64GB iPad comes with WiFi and 3G-enabled connectivity, so she can surf the web, download and watch movies, and listen to her music library wherever she may be. Congrats again, rowdeezy227!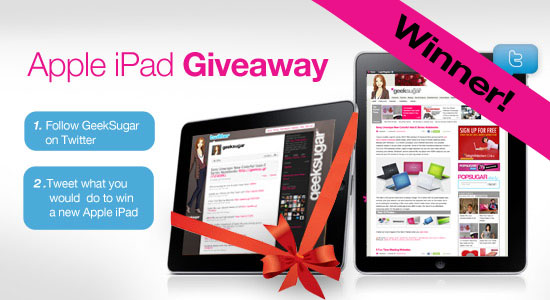 As for the rest of you, stay tuned for more giveaways coming up on GeekSugar!