The Geekiest Pickup Lines
13 Geekiest Pickup Lines
Geeks are generally stereotyped as socially awkward with an inability to strike up a conversation with the opposite sex. These 13 geekiest pickup lines, compiled from McSweeney's Ineffective Pickup Lines For the Modern Internet Persona and our GeekSugar community, might just prove that fact. Pro tip: you might not want to use these when trying to score a Valentine's Day date.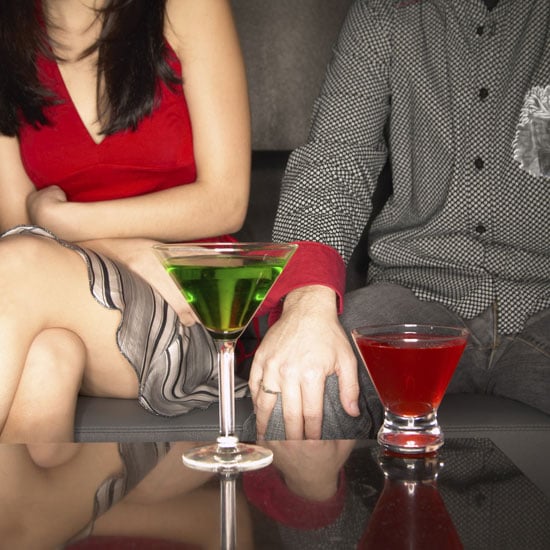 Have you ever heard a totally geeky pickup line at a tech conference, geek convention, or meet-up? Share them with us in the comments!
"Do you come here often? I do. I'm the Foursquare mayor, actually, which means I come here more than anyone else. That reminds me, I need to check in . . . "
"My Klout score is an 83, which makes me a Thought Leader. There's a lot of pressure to stay relevant and forward thinking, when you're that influential. A few subpar tweets and I could be downgraded to Specialist. I mean, not that there's anything wrong with being a Specialist . . . You're not a Specialist, are you?"
"My US Alexa ranking is 22K, which is fairly impressive for a blog about soft cheeses. It's not always smooth sailing, though. It can be difficult coming up with compelling content. Brie sort of loses its luster after a few years, you know?"
Check out the GeekSugar Community's favorite science-loving pickup lines after the break.
"You know, Einstein was a sexual deviant."
"Can iTouch?"
"You can level up with me anytime."
"Is that a pop-up or are you just happy to see me?"
"How big is your hard drive?"
"Can I buy you a drink while explaining the big bang theory?"
"Let's get together and merge our layers."
"I'm attracted to you so strongly, scientists will have to develop a fifth fundamental force."
"Care to come upstairs and let me master your dungeon?"
"How many drinks does it take to get you to CHMOD 777?"