A nice long weekend is the perfect time to start an ambitious do-it-yourself project! Whether you're taking on a camera strap, a laptop sleeve, or pillowcase, we've got geek-approved textiles to inspire your work. If you're in need of some Star Wars, Star Trek, Doctor Who, science, or space fabric, check out these picks to personalize and geek-ify your DIY.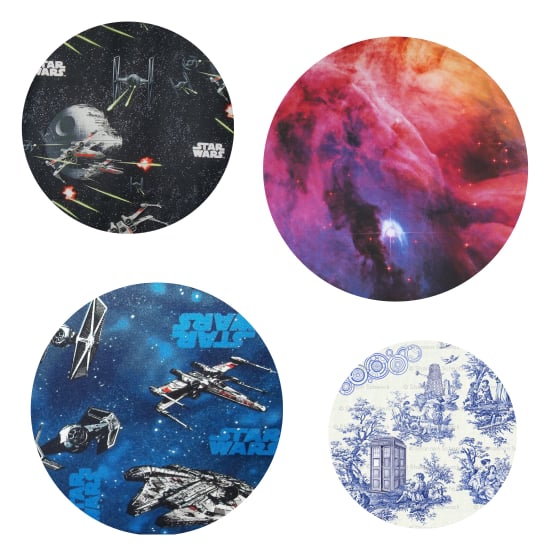 Clockwise from left:
Even more geeky textiles after the break.
Clockwise from left: