Geeky Facts About MC Hammer
5 Geeky Facts About MC Hammer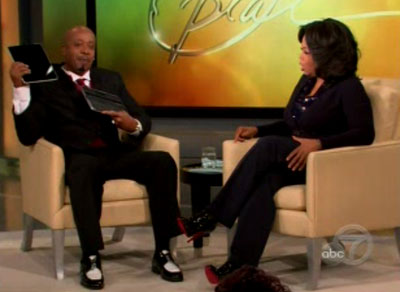 MC Hammer may not be the first person you'd think of when you hear the word geek, but apparently his blood runs true blue. During an appearance today on The Oprah Winfrey Show, he not only announced the availability of his new single (which will be available starting today on Flipboard of all places), but the two also chatted about Hammer's geeky tendencies, including their shared love for the iPad. Find out more below!
He's been a supporter of online video since 1994 and even visited YouTube's first offices when they were above a pizza parlor.
He loves his iPad, has helped to develop numerous apps, and can't get enough of his new ZAGGmate case.
See the rest of the list, along with a clip of MC Hammer on the show after the jump.
He has over two million Twitter followers and tweets about 30 to 40 times a day.
He's been lecturing for the past eight years at places like Stanford, Harvard, Oxford, and various conferences, about emerging social media.
He's involved with consulting or investing in about eight different tech companies.
I was a huge MC Hammer fan back in the day, so I'm pretty happy to see that he's doing so well. Geek looks good on Hammer! Watch him show off his ZAGGmate case in the video below.