Geeky Halloween Costume Ideas
Geek Out This Halloween in Our New Group!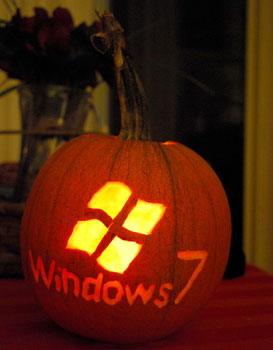 I know it's hard to believe, but Halloween is fast approaching. While you may still be settling on this year's fantastic costume or pumpkin pattern, let me try and sway your decision to the geeky side — why wear ghouls and goblins to your next All Hallows' Eve party when you can show off your geeky style with a totally nerdy costume, or post a tech-infused pumpkin in your window? Rest assured there will be plenty of witches to be seen, but how many Death Stars do you think you'll find out on the trick-or-treating circuit? Exactly.
So if you totally pull off that Firefox pumpkin you've been waiting ages to carve, post your pics in our It's a Geeky Halloween group for our community of geeks to fawn over. Better yet — show us all how you put together your costume in a gallery, spread, or awesome how-to, and you could be featured on the front page of GeekSugar! Want more details on how to get started? Just keep reading.
To get started, create a PopSugar account or log in to your existing account. Then join the It's a Geeky Halloween group and share your images, blog your how-tos and create spreads to show us where to shop. Here's a detailed guide to posting questions or posts to groups if you are new to the PopSugar Community.
Source: Flickr User zeusandhera