Geeky Super Bowl Commercials
Memorably Geeky Super Bowl Commercials
Being scholars of the empirical battle known as Star Wars, naturally our favorite commercial during last year's Super Bowl game was Volkswagen's now-classic Darth Vader commercial. The TV ad showed, through a geeky lens, that not just extreme sports or models are needed to sleekly highlight a product. Beyond the mini-Darth spot, last year's game had its share of geek-approved commercials. Were these your favorite, too?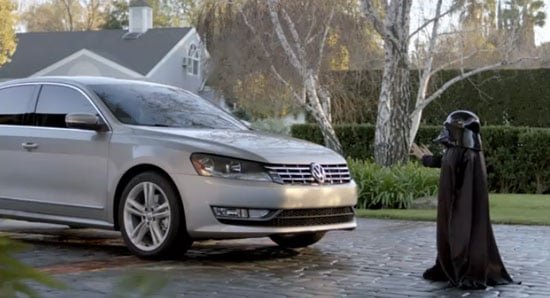 Bridgestone Reply All — It's the office drone's biggest fear: Reply All. The cheeky ad for tires tapped right into the tech nightmare that keeps us up at night.
Coca-Cola Fantasy Epic — A fantasy war worthy of a Tolkien treatment, this commercial showed you can buy a Coke in any world to make the locals smile.
Check out the rest of our favorites last year after the jump.
Motorola Xoom — Motorola spun Apple's iconic 1984 commercial to show the masses as zombies under the white headphone glaze of Apple products. Based on Xoom sales numbers, though, it seems the call for a brand revolution fell short.
E*Trade Baby — Talking babies verge into uncanny valley territory, but there's just something about the E*Trade kiddo. He's smart, he's witty, and he knows his way around mobile apps — adorable!
What is your favorite Super Bowl commercial of years past?